Do you know what causes the unseen panic at Polish FA headquarters in Warsaw? Each time there is a challenge ahead of old and tired football authorities of organizing a football match between two domestic club sides, it causes sweats, headaches and sickness. If only they could just throw a coin in front of TV cameras to settle the tie… nope, that awful fans demand an actual game of football.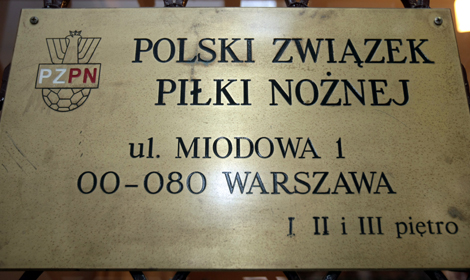 The Polish Cup is a special example of how not to organize, for example, finals. Last year, when Lech Poznan and Legia Warsaw, two clubs that share long and well documented hatery, fans were separated only by fence that was less than one meter high. The organizers did not even protest when thousands of Legia supporters were just behind the end line when the last penalty kick was taken. You could almost see how Krzysztof Kotorowski was shaking from fear, just ready to leave his place and find some safety in own dressing room. Then, from the other end of the stadium in Bydgoszcz, Lech fans were running riots… but the rest is history.
This season it was no different. After Ekstraklasa's failure to organize the Supercup game, PZPN was very reluctant to apply for a date on the new National Stadium in Warsaw. So they send their invitations to other destinations but there was no one brave enough to take that challenge and cope with Polish FA's incompetence in that term. No wonder – out last four finals, three were stopped for some time because of riots on the stands and each time there were problems with setting the date, cooperate with TV and both clubs over different rules.
There is also a tendency that may seem strange when one would like to investigate PZPN's treatment of country's only cup that is named "A tournament of 1000 clubs" – with each season, clubs seem to focus more on the competition, fans look forward to the games and crowds on the Polish Cup games are rising rapidly over the years. Yet PZPN, in all of their will to seek for incomes, money and power, are unable to make it as big as it could be. With finally rising potential of the Cup, the actions of PZPN could not have been more disregarding to the 87-year old competition.
Needless to say, Polish FA once again made it hard for average fan that dreams of a special cup final day. Be it supporter of Legia, Arka, Ruch or Wisła, there should be nothing less than a spectacular game of football at one of Poland's best grounds prepared for European Championships. This should also be a statement of how well hosts of Euro 2012 – authorities, federation and everyone involved – can cope with the pressure of time and possible problems. Solving them, not causing more disbelief and frustration.
This season's Polish Cup final will be played on Tuesday, 6:00 PM in Kielce, on Korona's stadium. It's a good venue, one of first new that were build in last decade, that also hosted several games of Polish national team. But, for heavens' sake, it's Tuesday, middle of the week, destination that will mean a couple of hours long trip from each possible city – and the kick-off hour is horrendous as well. As if they, PZPN, would want only one thing – empty ground and no atmosphere.
And, of course, it is that way. The organization of Polish Cup final was like a unwanted child, pushed away by cities that count in domestic football and could do it – but the worst treatment for the kid comes from its own mother, the federation.
It only shows the ignorance and, sadly, the power that PZPN have. Their disregard towards every football fan, their opinion of a Polish supporter, is nothing less of a stereotypical, of someone that heard only that Poles visiting football grounds are coming with bats, knifes – and to make use of their weapons, not enjoy the show. Indeed, there are examples and well documented ones, that hooligans are not a problem solved for Polish authorities but, as one of the Football Supporters' Federation campaigns was named, watching football is not a crime. And never should be even regarded as one.
Again, this unbelievable decision to host one of season's most important games on Tuesday proves every critique of Polish FA right and only concludes one thing. These people, sitting in their chairs, with noses deep in federation's regulations, talking absolute nonsense on countless boards and meetings, having almost nothing in common with the game we love, they simply had forgotten for whom football is played. It is not for them, of course, it is for fans.