After two rounds we have already some interesting results, fine goals, great individual appearances. Top of the league looks surprising and the form of favorites is even more suspicious as Legia, Wisła and Lech have only four goals scored in six games played. So looking at the top 5 teams from Ekstraklasa top, Polonia Warszawa, Jagiellonia Białystok, Śląsk Wrocław, Widzew Łódź and Ruch Chorzów, I can already introduce You to the most interesting players they have. So, one from each team, here we go.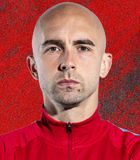 Adrian Mierzejewski (Polonia Warszawa)
- 24-year old center midfielder is looking class above other players on the field. Very clever on the ball, great passer and true leader in his team. His tackling needs improving and not so good in heading but Mierzejewski pace and stamina makes him stand out player. Already showed us some great vision and finishing, scoring two fine goals in first games. Made a big step forward from last season and should become a valuable member of national team.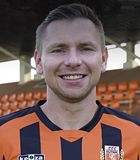 Tomasz Kupisz (Jagiellonia Białystok)
Signed from Wigan Athletic, 20-year old winger shows us why one of Premier League academies trusted in his talent. His great physical appearance gives him advantage in 1-on-1's and adding fine technique to his dribbling skills we have a player fitting perfectly to fast Jagiellonia tactics. Like to get to the end line and then cross, must gain more confidence in his play but he is already on few abroad clubs radar.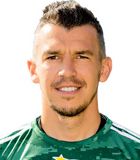 Waldemar Sobota (Śląsk Wrocław)
23-year old winger has only two Ekstraklasa appearances and already caught the eye of experts and fans. Thanks to his pace and great, great dribbling skills he impressed Śląsk coach and deservedly is playing instead of more experienced players in his club. Often still too naive, recording many losses but growing in confidence with every game. Sees a lot on the pitch, capable of passing inch-perfect assist to the strikers.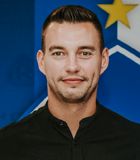 Maciej Sadlok (Ruch Chorzów)
Center back, also when it is needed he can play as a full back, is very wise although being relatively young (21-years old). Reads the game very well, good positioning but must improve tackling. Good technique, useful in getting the ball from the back four but must work on his physical appearance. Solid point of Ruch Chorzów defense, shame he is misused in national team and played out of his position.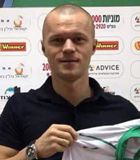 Darvydas Sernas (Widzew Łódź)
The oldest one from this five (26-year old) and first foreigner (Lithuanian), Widzew striker made fans of this club forget about Marcin Robak, last season top scorer. He scored all of their goals in opening two games, looked very, very lively, terrorised opponents defence with non stopping running, tackling and pressing. Not the best technique skills and dribbling but it is his business, pace and stamina that makes him special. Great header.